MEETING RENÉE FLEMING

George and best friend Brian Collins got to meet the famous (and beautiful) soprano Renée Fleming in her dressing room by special invitation after a performance of Sweeney Todd.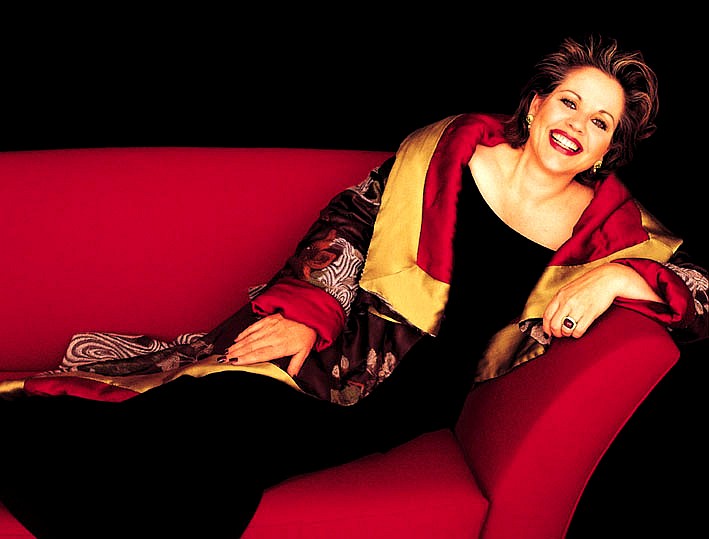 Renée Fleming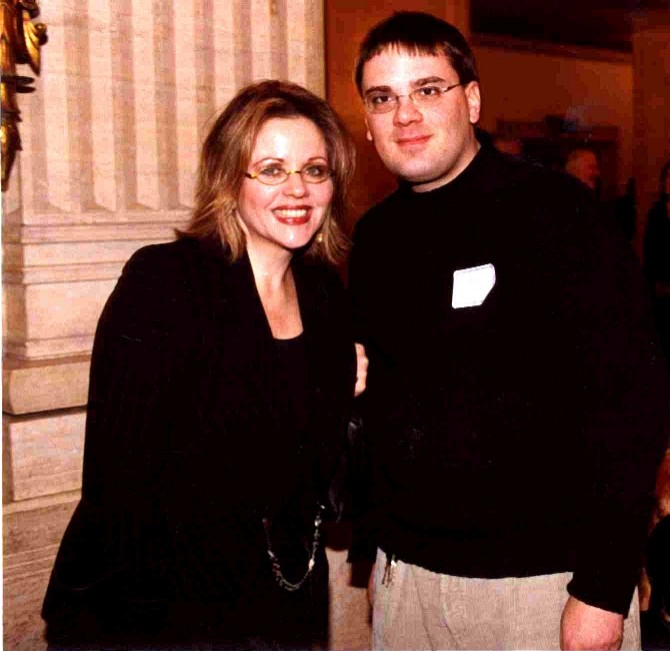 Brian Collins & Renée Fleming, at donor luncheon
(not shown: George)
A few weeks after Sweeney Todd, George and Brian attended a donor luncheon. They met Renée again and had a picture taken with her. When George and Brian approached her, she promptly recognized them, saying, "I know you! Brian and George." (As Brian recalls, "She even remembered us!")

Tragically, George was mistakenly cropped out of the shot.

He has promised to eventually forgive the photographer.