GEORGE AND PAVAROTTI (cont'd)
Later that year, George and George received a special invitation in the mail. It was an "Admit One" ticket to a "Champagne Reception In Honor of Luciano Pavarotti, Following Mr. Pavarotti's Concert, August 22, 1984."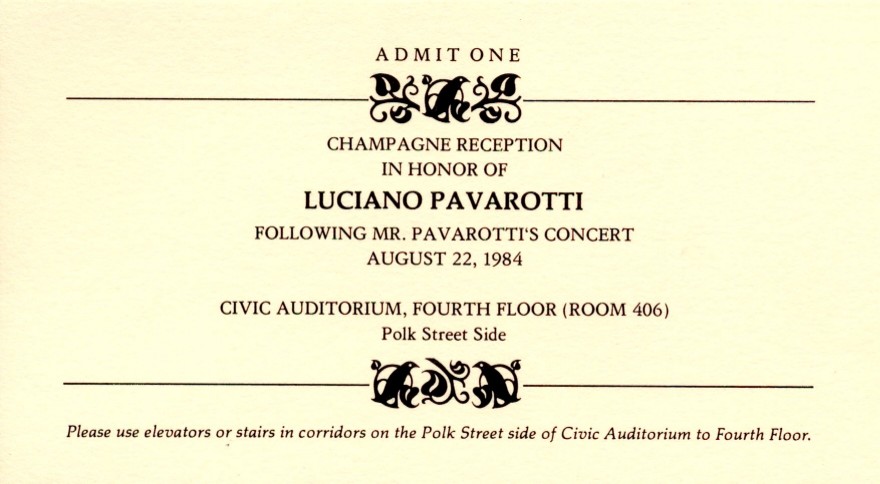 So George Sr. and George went. A number of other people who had attended the concert (mainly big-money donors and "important" people) were present at the reception. When Pavarotti saw George enter the room, he signaled for him to be brought over to him, and invited him to stay with him for a while. He sat George on his lap while he greeted various people and signed autographs.
George did not stay for the entire event (he was in pain from a scratched cornea), but George Sr. did have Pavarotti sign the photo (taken previously) of himself and George.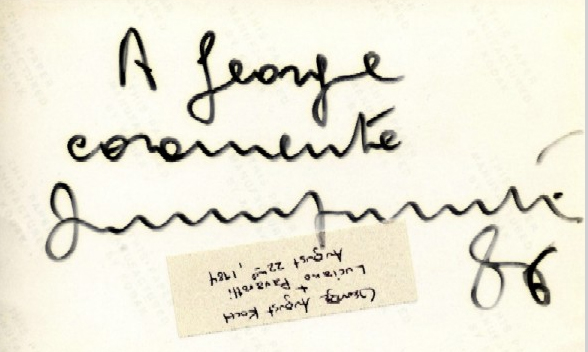 signed photo, reverse side