LIFE AND LYRIC IN ILLINOIS
George continued to attend the San Francisco Opera until 1994, when George Sr. (who had been ordained a few years prior) accepted a position as pastor of a small church in West Chicago, Illinois.

The Kochs moved to Wheaton in June of 1994. George soon discovered the Lyric Opera of Chicago, a world-famous opera company on North Wacker Drive in downtown Chicago. It was located in the Civic Opera House, which Lyric had used since its first season in 1954.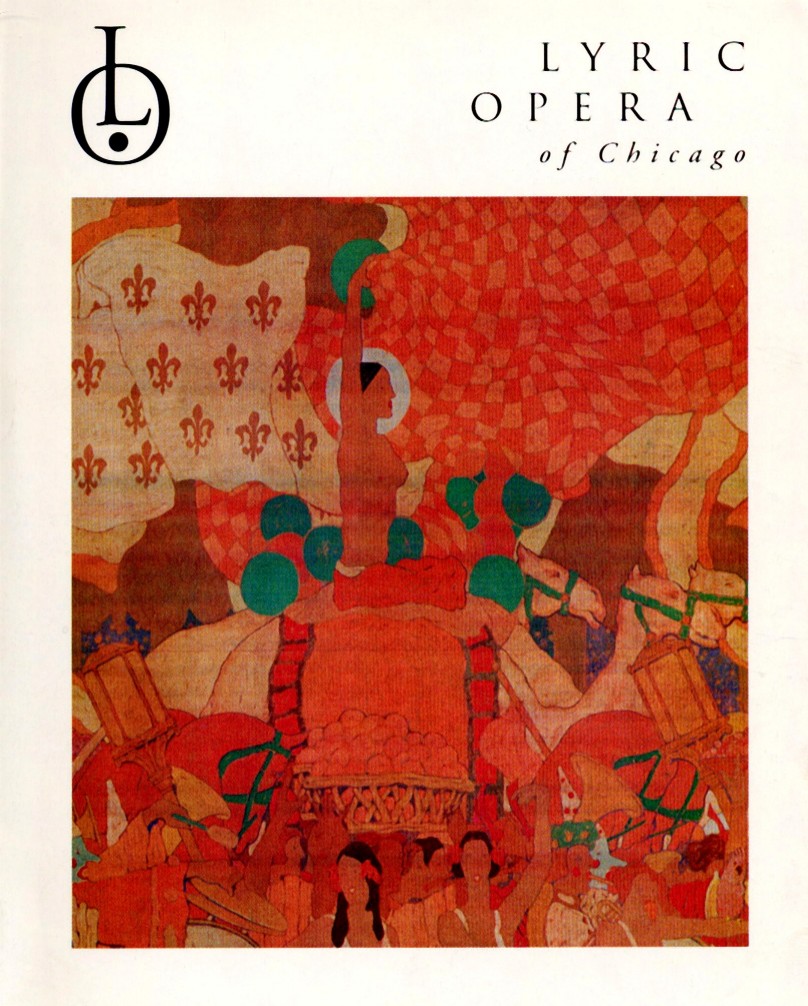 Lyric's "Fire Curtain"
LARGER IMAGE
The above card depicts the Fire Curtain, located just behind the proscenium arch in the Lyric Opera auditorium. The mural depicts the "Triumphal March" scene from Aida. It was designed in 1929 by Jules Guérin, a famous Art Deco muralist and decorator, who also designed much of the interior of the Civic Opera House itself in the 1920s.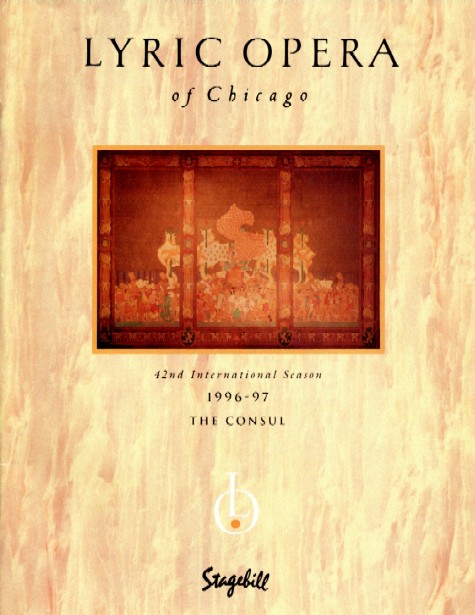 stagebill for The Consul, 1996-97 season

For George, the one downside to attending the Lyric Opera was that he would never see Pavarotti there. General Director Ardis Krainik permanently disinvited the tenor a few years ago. From 1981-1989, Pavarotti had canceled more than half of his 41 scheduled performances at Lyric Opera, and in 1989, he canceled his appearance in Tosca just weeks before the season-opening show, leading Krainik to decide that the singer had proven too unreliable over the years.